By Staff Correspondent
Union Civil Aviation and Steel Minister Jyotiraditya Scindia today inaugurated a multi-storied Aero Mall at Lohegaon Airport in Pune. The project is multi-level car parking with an integrated commercial complex.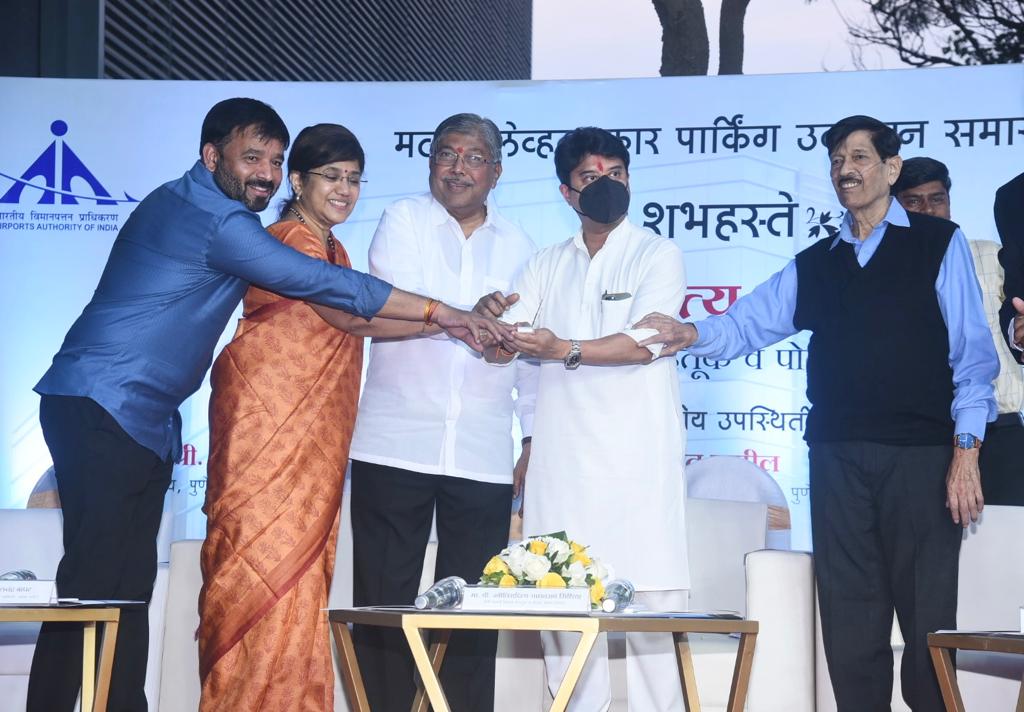 Speaking on this occasion, Union Civil Aviation Minister said that the work of the new building and cargo facility of Lohegaon Airport will be completed in the next 6 months. "Direct flights to Bangkok Pune have been started and next month direct flight service to Singapore will be started". The Civil Aviation Minister promised to increase the number of flights from Pune. "Currently 1,600 flights operate from Pune airport per week; we are soon going to increase the number of flights."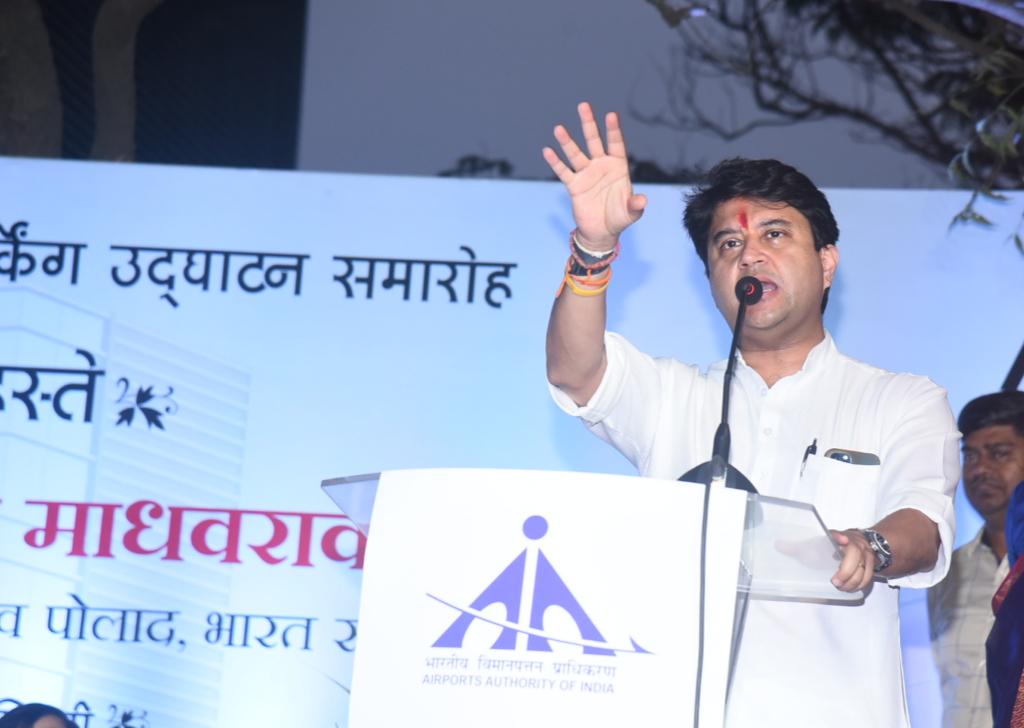 The Minister further said that Pune will also be developed like Mumbai. "Cities like Gwalior, Pune and Kolhapur are very important cities for me. Various projects will be planned for their development". In 2020, Airport Authority of India decided to set up this multilevel parking project.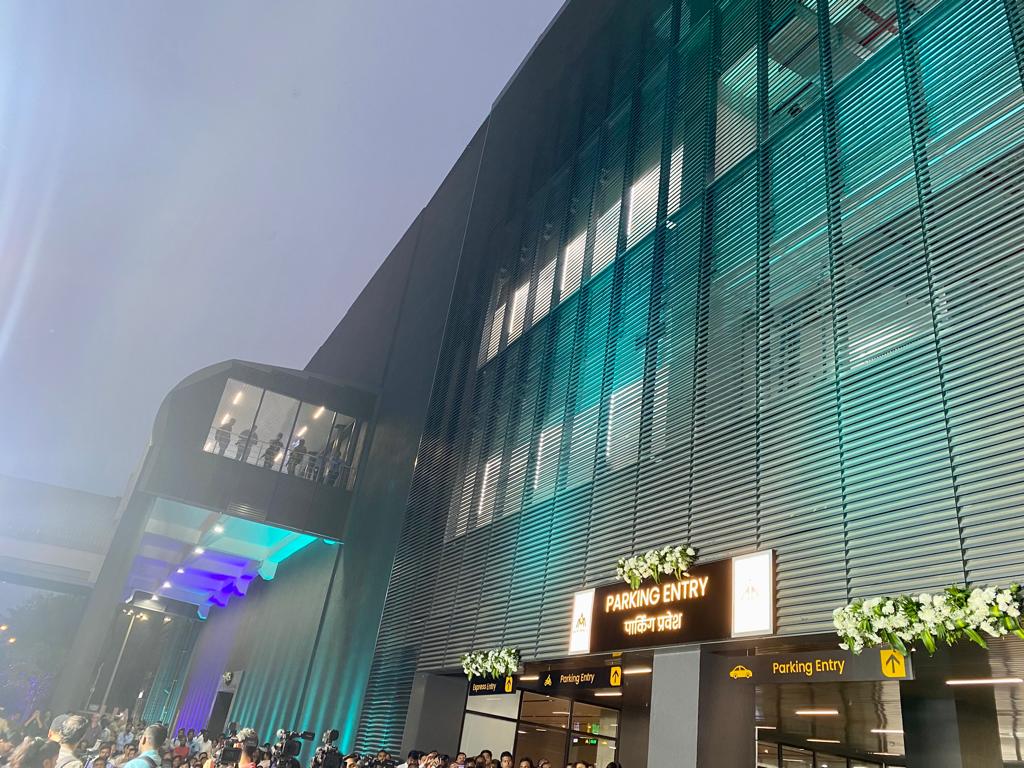 New multi-level parking will resolve the issue of parking at Pune airport. Built at a cost of Rs 120 crore, the five-storey Aero Mall will have parking facilities for around 1,000 four-wheelers and two-wheelers. The parking facility is equipped with automated parking management and guidance system. The parking also offer facilities like 'Find my car' mobile app for locating parked cars and CPS Mobile app for advance spot booking, payments. Various facilities like halls, food court have been provided for the convenience of passengers.
Displays showing the movement status of the aircraft have been installed on all floors of the parking buildings for the convenience of passengers. Environment-friendly golf carts (cars) have been arranged for senior citizens to commute between the car parking which is completely free.
This mall has been built in a total area of 4 lakh 50 thousand square feet, out of which 3 lakh square feet of space is used only for parking and the remaining 1 lakh 50 thousand square feet of space is used for commercial purposes. Charging arrangements have been made for electric vehicles in the parking lot and solar energy panels have been installed on the roof of the building. The green energy generated through that will be used for the building.